Reduce your total cost of ownership and maximize the effectiveness of your vessel with electric control valves
Tuesday, October 20, 2020
At BROEN Clorius Controls, maintaining temperature is what we do best. For over 100 years we have been keeping marine engines running happy with precise temperature control.
To avoid high maintenance costs, downtime, black smoke pollution and fluctuating temperatures we recommend that you convert your thermostatic controls to electric control valves. 
Electric control valves will provide you with:
Drop in replacement provided with spacers
No maintenance costs
Risk significantly reduced
Pollution reduced – only white smoke
Stable temperature in all operating conditions
Case study:  Curb your valve cost
Dramatically reduce your total cost of ownership by 60%.
Up to 70% of the Total Cost of Ownership (TCO) of a valve comes from replacement parts. Valve maintenance and repair play a significant role in Total Cost of Ownership throughout the life cycle of a control valve. BROEN Clorius Controls has the lowest cost of ownership due to competitive initial pricing combined with attractive parts pricing and long maintenance intervals.
Read more in the case study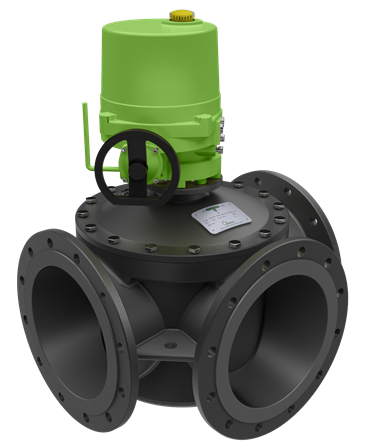 Electric rotary control valves

Features
Simple design secures reliable controls and reduces costly downtime
Accurate controls
Low leakage
 
BROEN Clorius Controls temperature control valves have the lowest leakage rate in the industry, and can maintain much "tighter" temperature control parameters, which ensures that today's engines are kept operating at their peak efficiency with less problems associated to engines running either "too hot" or "too cold".
This is critical not only to maintaining low emissions, but also reduces fuel and oil consumption costs by keeping the engines running at their most efficient operating temperatures, eliminating money spent on wasted fuel and oil consumption due to inefficiently operating engines caused by irregular temperature control.
Learn more about our electric rotary valves
For more information please contact:
Area sales manager Mr. Kenneth Jakobsen
kja@cloriuscontrols.com
+45 2340 1005